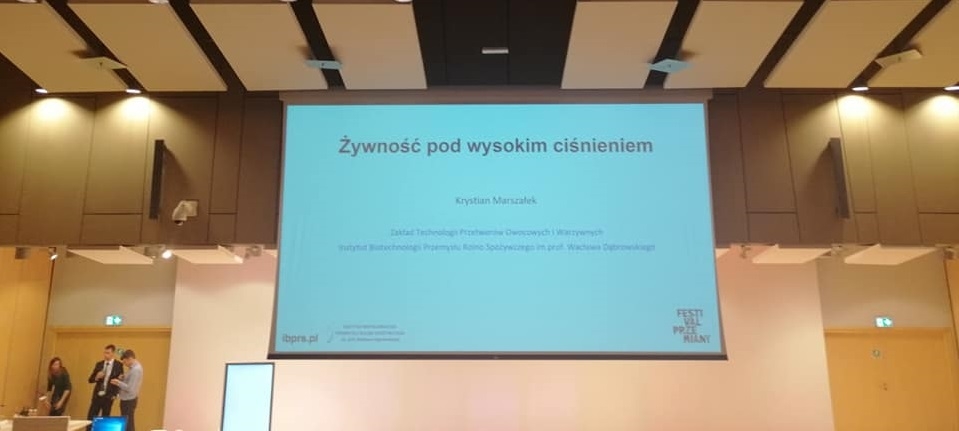 14 Oct 2019 - 11:15
Technology of high pressure processing of food was presented by Dr. Eng. Krystian Marszałek from the Department of Fruit and Vegetable Product Technology, Institute of Agricultural and Food Biotechnology in Warsaw. The lecture on HPP took place as part of the Transformation Festival at the Copernicus Science Center in Warsaw. The presented products were previously subjected to the HPP process on EXDIN Solutions equipment.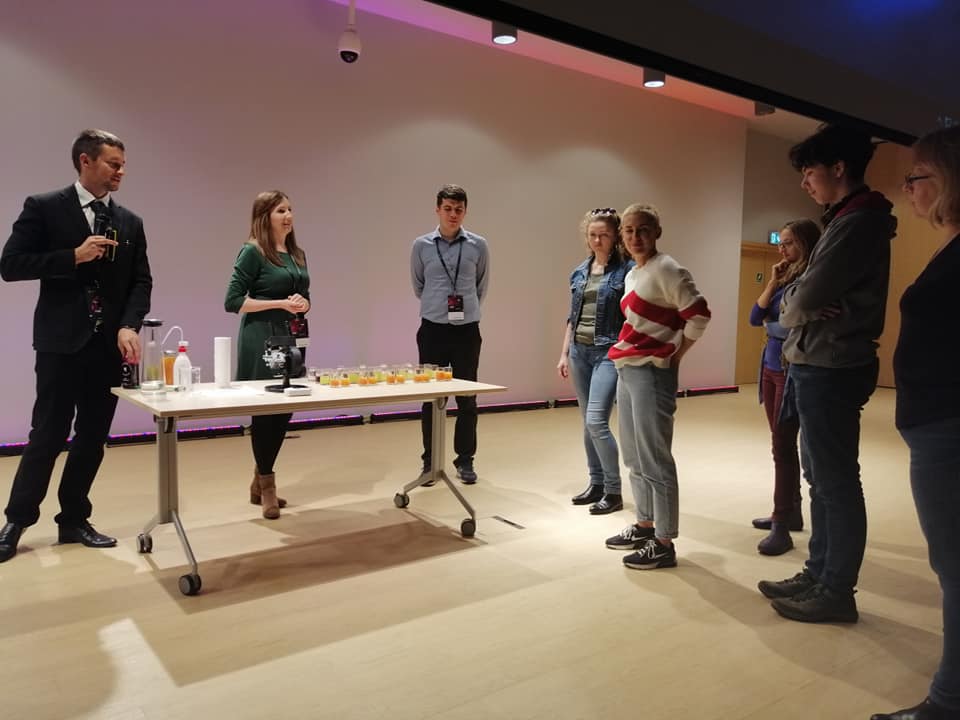 The event aimed to explain to interested participants the modern technology of food preservation. Food products such as juices, have been subjected to HPP and traditional pasteurization process. Festival participants clearly indicated a higher quality of HPP juices compared to pasteurized products. Frequently used heat treatment turned out to be less effective, which was confirmed publicly by the instrumental color analysis and the organoleptic evaluation. The pasteurized products differed significantly from the HPP juices, as confirmed by the participants themselves.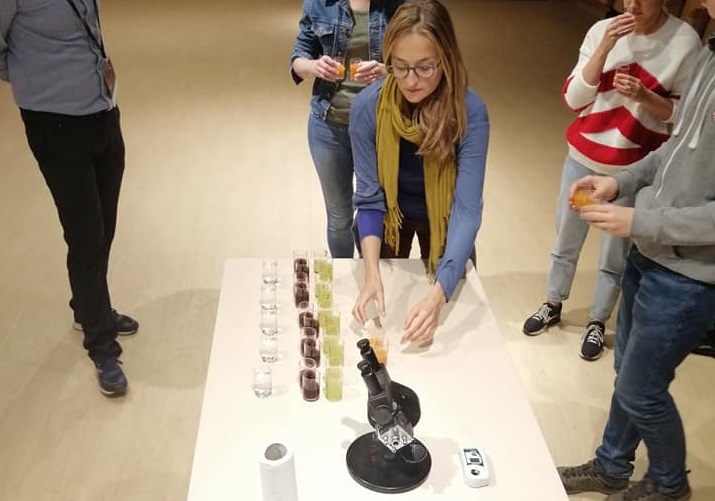 HPP is an innovative technology that allows achieving much more favorable effects compared to traditional food preservation processes. Unlike high temperature, high pressure does not affect the product and valuable organic compounds, such as vitamins, minerals or antioxidants. EXDIN Solutions equpiment allows to obtain the natural product with unchanged taste and high nutritional value.
The Institute of Agricultural and Food Biotechnology presents the event on Facebook: