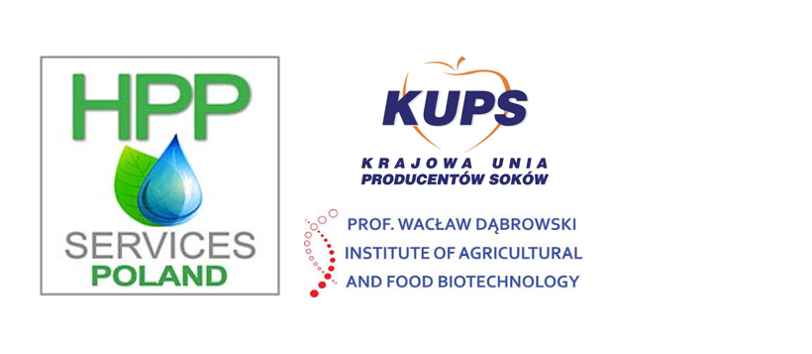 21 Dec 2020 - 15:56
We are glad that our partners - HPP Services Poland, Polish Association of Juice Producers (KUPS) and  Institute of Agriculture and Food Biotechnology have established fruitful cooperation.
This is an advantageous combination of product development, cost-effective toll processing with market expertise.
HPP Services Poland enables processing without own investment in HPP equipment.
Institute of Food Biotechnology in Warsaw performs applied research and development in the field of food safety, supporting agri-food industry and carrying out activities aimed at improving the quality of people's life.